Consulting

Based in Richmond, BC, Canada, Ursa Technologies Ltd has been providing prompt and professional service to our customers since 1994.
Services
Analytical Chemistry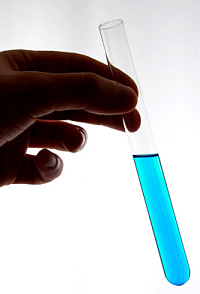 Analytical chemistry is involved wherever there is a chemical measurement need in environmental, industrial or process chemistry. We assist customers by developing analytical methods and solving problems.
If your company does not have a specialist analytical chemist on staff and needs that expertise, we can provide that assistance on contract or "as needed" basis. We can work with your staff, on-site, at our facility, and remotely via video conferencing.
For problems that require use of commercial instrumentation such as HPLC, mass spectrometry, infra-red spectroscopy, atomic emission spectrophotometry and ICP-OES, we work with accredited local laboratories who's specialty business is to own and operate the latest analytical instrumentation. This ensures that standard analytical methods and standard sample preparation procedures are used throughout, and that all data provided are from calibrated sources and are of the highest quality.
References and Recommendations
Available on request.
Product Development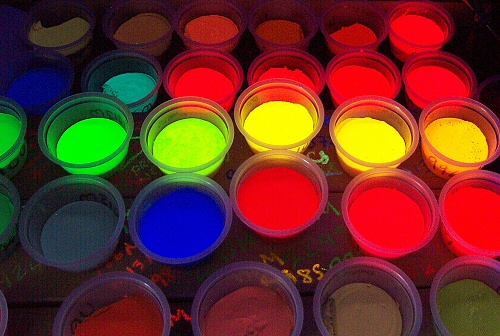 We are pleased to help customers develop a wide variety of chemistry-related products, especially those involving wet chemistry, extraction technology, spectroscopy, analytical instrumentation, chemometrics and analytical chemistry software.
Examples
Design of a wet chemical product now widely used in water purification and odour control
Completion of a scaleable process to create the chemical product more simply, at lower cost and in less time
Development of very bright, non-toxic fluorescent lumber markers with spectral characteristics tailored to specific automated readers used in the industry (see foxfiremarkers.ca)
Development of Quality Control systems (spectroscopy, imaging, physical properties) used in the manufacture and testing of these markers
Design and simulation of a process-grade portable environment control system
Process analyzer chemical concentration estimation, calibration and control software
On-line computer simulation of a chlorine dioxide and chlorine analyzer
Repair and upgrade of a third-party process analyzer to improve speed, longevity and ease of maintenance
Analytical Instrumentation
We will study a customer's analytical instrumentation needs, and then research and specify an optimal solution. This includes specifying commercially avalable third-party hardware and software which has a good record of performance and reliability. While we design and build analytical instrumentation, we recognize there is no point in "re-inventing the wheel". We welcome receiving new product information from potential suppliers who have sales and service capability in North America.
Product and Process Evaluation
Our thorough analytical investigative approach has helped customers evaluate chemical inventions, processes and methods.
Examples
to ensure that a chemical product is of a quality that meets or beats similar products from competitors
to confirm if a product's stated chemical composition, effectiveness, or mechanism of operation are accurate
to determine if new or alternate chemical materials can improve a customer's product
to determine if a process successfully applied to one chemical problem can be applied to another
to research similar inventions, processes or methods, for example, to confirm novelty or find more economical alternatives
to identify unwanted side-reactions and propose methods by which they can be minimized or avoided
to debunk misleading product claims that are based on bad science
to reduce waste and improve efficiency
Personnel Skills Development
We can also provide instruction to staff, for example on how to optimize chemical processes and properly design experiments.
Specialist Referrals
If your specialized need is outside the experience within our company we will research and recommend individuals and companies with the appropriate expertise to ensure you get the assistance you need.
Rates and Terms
Rates vary according to the type of reseach and development, the duration of contract, and the need for external services. For a quote, please call or e-mail us to explain the nature and scope of your analytical need. Ursa Technologies Ltd is GST registered.